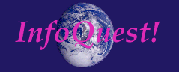 Some Legal Resources on the Internet
Terry Brainerd Chadwick
NABE Communications & Public Relations Section Workshop
September 20, 1996

General Legal Resources
Cornell Legal Information Institute
This is one of the oldest and best legal resources sites on the Internet. It provides recent Supreme Court decisions distributed on the day of decision, historic Supreme Court decisions, recent opinions of the New York Court of Appeals with analysis of selected decisions, the full U.S. Code, the Cornell Law Review, international legal materials, links to most US government agencies, lists of legal organizations and law schools, and much more.

Internet Legal Resources Guide
This is a searchable categorized index of 2600 selected web sites in 238 nations, islands, or territories. It has sections on what's news in the legal community, legal study abroad, law school rankings and directories, legal subject law firms and lawyers, US Statutes and judicial decisions, legal indices and search engines, and much more.

Yahoo Government:Law
Yahoo's law section has information on 17 states, 41 indices, and 37 topics that include arbitraiont and mediation, business law, constitutional, criminal law and justice, imigration, intellectual property, entertainment, employment law, mental health law, privacy, property, sexuality, software companies, etc.

World Wide Web Virtual Library: Law
This index is sponsored by the Indiana University School of Law and is organized by organization type, topic, and search tools. The topics include administrative law, constitutional law, civil and appellate procedure, contracts, criminal law and evidence, environmental law, family law, international law, intellectual property law, labor law, taxation, and torts.

Argus Clearinghouse: Government and Law
The Argus Clearinghouse contains guides to resources on the Internet about a wide number of subjects. The guides are rated with a scheme of one to five (best) checkmarks by: level of resource description, level of resource evaluation, guide design, guide organizational schemes, and guide meta-information. The Law and Government section contains more than 75 guides covering the broad subjects of government, law, law enforcement, politics, and policy.

Counsel Connect Law Links Legal Topics
The Counsel Connect Web bills itself as the online service exclusively for lawyers. It includes the Court TV Law Center, Cal Law, Texlaw, Law Schools Online, Lawyer Search, World Law, Legal Topics, and more. The Legal Topics section covers everything from advertising to cyberspace law to preventive law and trusts and estates.

Practicing Attorney's Home Page
This site offers links to many of the Internet resources that legal professionals need to conduct legal research. It has a very good section on Courts and Caselaw that includes searchable archives of the Supreme and Circuit Courts. There are also legal resources by state, with an emphasis on California legal resources.

Find Law
This is a searchable index of legal resources with sections including law schools, law reviews, legal publishers, legal associations and & organizations, continuing legal education, law student resources, a link to the Law Crawler, statutes & laws, consultants & experts, federal and state resources, international resources, legal forms, legal employment and more.

Internet Legal Resources
By the firm of MacMillan, Lytle, Fisher in Canada, this site contains resources on courts & civil procedures, business & economics, insurance & risk management, Canadian governments, securities, general legal references, US & foreign governments, associations & organizations, and non-legal references. It is an excellent resource for expert witnesses,

Inforamp Legal Resources
This is a Canadian web site with lots of Canadian and US legal resources. It includes links to the Supreme Court of Canada, the Center of Criminology Library at the University of Toronto, American Immigration Law Weekly for Canadians, Lawyers Cooperative Publishing, Forensic Science Systems, the National Graffiti Information Network, the Tax Prophet, Vera Institute of Justice, many international legal resources sites, and much more.

The Surfing Lawyer
This is a web site for Canadian lawyers. It contains the Surfing Lawyer Newsletter, and links to the Canadian Judges Home page, Canadian and US Court decisions, Canadian statutes, bar and law associations of Canada and the US, directories of lawyers, legal humor, practice areas, legal publications, and much more.

Legal and Law Related Discussion Groups
Discussion groups are a very good way to find information about topics of interest because they are peopled by experts in the field. There are more than 60 legal and law-related discussion groups on the Internet. The ABA's various practice sections have discussion groups. There are mailing lists for law students, law librarians, state bars, Hispanic lawyers, and maritime lawyers. Legal topic areas with discussion groups include anti-trust, estate planning, environment, family law, legal ethics, intellectual property, communications, labor law, and much more. A couple of the best resources for finding these lists are:

Law Lists Information by Lyonette Louis-Jacques
This very comprehensive guide (83 pages of listings) explains how to use mailing lists in legal work, includes a listing of newsgroups, and is available in Spanish and French as well as English.

Law-related Internet discussion groups
The John Marshall Law School offers a succinct list of about 50 legal-related discussion groups, links to other printable lists and to searchable list sites.

Niche Legal Resources
West's Legal Directory
This is a searchable directory of lawyers, law firms & corporate law offices. Some of the search options include name, location, & area of practice.

US House of Representatives Internet Law Library
This web site contains a searchable version of the US Code, US Federal laws arranged by agency and original published source, US state and territorial laws, laws of other nations, treaties and international law, and other legal resources.

Harvard Law School Library's Guide to Hate Groups on the Internet
This guide deals with how hate groups are operating on the Internet. It's sections included white nationalists, foreign nationalists, revisionists, white power music, monitoring hate, papers on combatting hate propaganda, black racialists, skinheads, neo-nazis, anti-gay, hate books and newsletters, listserves and newsgroups, and a bilbiography.

International Trade Law Homepage
This Norwegian web site is a respository of information and links about international trade law. It has a section on treaties, conventions, model laws, rules, and other relevant trade instruments, as well as a subject index and the ability to search the entire site. Subject areas include dispute settlements, carriage of goodes, trade agreements, negotiable instruments, payment mechanisms, customs, protection of intellectual property, treaties, and much more.

WWW Multimedia Law
This is a niche law site that focuses on the new legal area of interactive media and information commerce. It covers issues dealing with the networked environment and includes digital distribution of intellectual property. It contains hot news of the week, announcements about the information economy, federal resources, industry publications, and links to other related sites.

Patent Portal: Internet Patent Resources
This niche site is sponsored by Whittier Law School professor Richard S. Gruner. It is designed to serve as an entry point to patent resources on the Internet. One of its objectives is to present new materials on patent issues (such as the patentability of software and biotechnology discoveries) that are currently shaping patent law. Its sections include patent news, materials on substantive patent law, patents and patent searching, patent attorneys and agents, and other related resources.

Cyber-Rights and Cyber-Liberties (UK): Materials related to Internet and the Law
This British site is about freedom of speech and privacy on the Internet, including issues as computer pornography, encryption and defamation on the Internet. While there are many sections dealing with how these issues are handled in the UK, it also covers the recent US Communications Decency Act, and has links to the EFF, ACLU Freedom Network, Privacy International, Cyberspace Law Center, and Voters Telecommunications Watch, among others.

Law Enforcement Sites on the Net, in 4 Parts
This site was compiled by Ira Wilsker and is so large it is divided into four very long pages. It contains announcements about wanted suspects and officers' requests for assistance and sections on national conferences and training, law enforcement inservice training, city police & county sheriff departments, missing children, job listing, corrections sites, traffic & speeding issues, sexual abuse & domestic violence, firearms, narcotics & drugs, cults & sects, and much more.

American Bar Association
The ABA web site includes information on events & education, technology, LAWlink, ABA Entities, public information, the ABA store, and more. LAWlink provides links to other legal research sites on the Internet.

Legal Publishing Resources
Law Journal EXTRA!
Sponsored by the Law Journal, this site says it's the largest commercial web site for lawyers. It contains legal news, legal-related jobs, the legal marketplace, law firms online, and 34 practice areas. Each practice section includes current news in the field, as well as columns, forums, decisions, government, and resources. There are also sections on firm management, small law offices, trademark law, as well as information on the various Law Journal publications.

The Law Source: Your key to Internet Legal Resources
The Law Source publishes a number Internet legal resource site catalogs, including the Resources via the Internet and the Internet Legal Guide series of publications. The web site includes law firm and attorney directories, law school directories, legal associations and organizations, legal consultants and experts, legal publishers, and legal reference sites.

West Publishing Home Page
West Publishing is a leading publisher of legal and educational materials, and a major provider of news, business, and financial information. Their web site contains information about the company, their services and products.

CCH Incorporated Home Page
CCH Incorporated is a leading provider of tax and business law information. This site contains information about their products, CCH Legal Information Services, and other offices and publishers.

ALI-ABA Committee on Continuing Legal Education
ALI-ABA is one of the premier providers of continuing legal education in the United States. It offers members of the profession a comprehensive curriculum of post-admission legal education -- live courses, course materials, video and audio tapes, satellite broadcasts, books, computer disks, and magazines, plus much more. The web site contains press releases, course, and information about products and services.

Bureau of National Affairs (BNA)
BNA is a leading publisher of print & electronic news & information services in the legal, business, tax, labor, environment, health, and safety fields. This site describes their products which include for the legal sector: BNA's Electronic Information Policy & Law Report, United States Law Week, United States Patents Quarterly, BNA's Intellectual Property Library on CD-ROM, BNA's Patent, Trademark & Copyright Journal, ABA/BNA Lawyers' Manual on Professional Conduct, Analysis: Ethics of Advertising on the Internet, Analysis: Ethical and Malpractice Concerns Cloud E-Mail, On-Line Advice Criminal Law Reporter, "Cocaine and Federal Sentencing Policy." - A Special Report to Congress, BNA Criminal Practice Manual Corporate Practice Series, BNA's Corporate Counsel Weekly, BNA/ACCA Compliance Manual: Prevention of Corporate Liability, Federal Contracts Report, Antitrust & Trade Regulation Report, BNA's Banking Report, Securities Regulation & Law Report, BNA's Bankruptcy Law Reporter, Family Law Reporter, Media Law Reporter, World Intellectual Property Report, Law Officer's Bulletin, World Securities Law Report, and BNA's Insurance Coverage Litigation Report.

Martindale-Hubbell Law Directory
This site includes information about Martindale-Hubbell's products as well as a Lawyer Locator.

Lexis-Nexis Communication Center
This web site contains information about Lexis' products and services, press releases, and new information in the Lexis-Nexis databases.

Terry Brainerd Chadwick
InfoQuest! Information Services
Ph: 503-228-4023 Fax: 503-220-1934 E-mail: tbchad@tbchad.com
URL: http://www.tbchad.com/legpub.html